Since mid-April, commodities markets have experienced significant growth. As the global economy continues to head towards pre-pandemic levels, market analysts are expecting inflation to rise. These combined factors are driving investors to widen their exposure to the commodities markets. 
With the commodities markets expected to stage further gains, what are the best commodities to invest in August 2021?
Best commodities to invest in 2021 – Top 5 List
Copper

– The spot price jumped to all-time highs of $4.796 in mid-May

Arabica Coffee

– Prices for Arabica coffee reached record highs in June

Gold

– This safe-haven asset has been riding a bull trend since June

Crude Oil

– Brent crude oil has risen above the $70 per barrel mark

Wheat

– Grain prices have soared recently as adverse weather drives wheat prices upwards
Best commodities to invest in right now
63% of retail investor accounts lose money when trading CFDs with this provider. 
The Dow Jones Commodity Index staged a strong rally, rising by more than 20% from the same period last year after bouts of market volatility. The market prices for metals including copper and aluminum have soared to all-time highs. This can be attributed to both the reopening of China's economy as it rebounds from the impact of the coronavirus pandemic and the trade war with the US, as well as the shift to zero carbon emissions. The demand for electric vehicles and renewable energy has also shot through the roof. 
Copper
Copper has proven to be one of the top-performing commodities in 2021. The spot price jumped to all-time highs of $4.796 per pound on the London Metal Exchange on 11/05/21 representing a 36% increase from the beginning of the year. The current copper spot price is $4.360.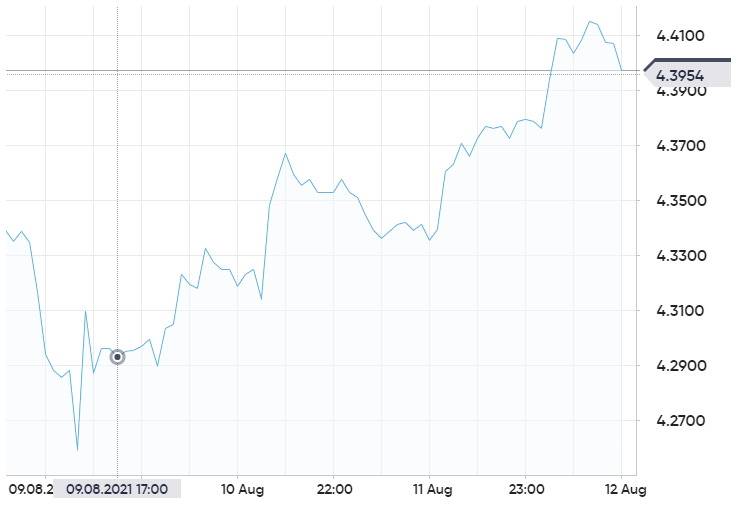 Copper is a key material used in a host of industrial products such as construction materials and electrical equipment. Also referred to as 'Dr. Copper' as the price of copper is pegged to the health of the global economy. As a key component in electrical wires, copper is considered a strong catalyst of bullish sentiment. Electric vehicles and renewable energy sources use copper wiring abundantly. 
Arabica coffee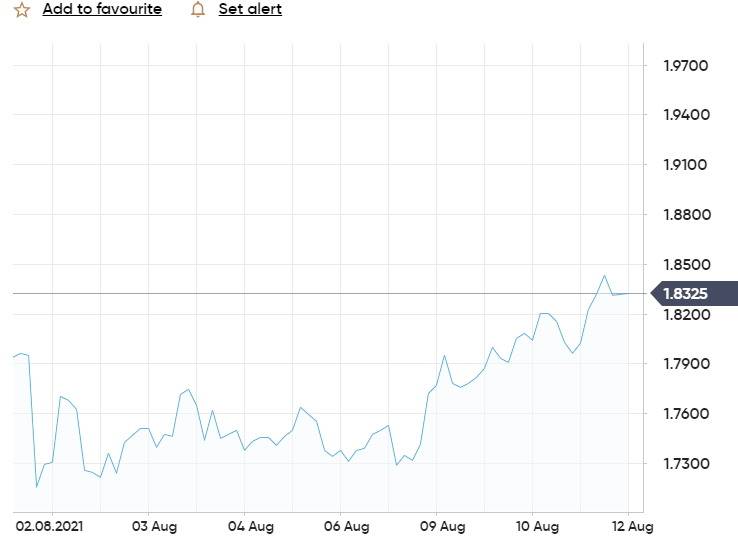 Prices of Arabica coffee have staged rallies since March, hitting their highest points since 2017 in June 2021. The July contract recorded highs around the $1.7 per pound mark, with the market forecast to find ongoing support. With Brazil experiencing an unprecedented drought, many investors are questioning the availability of the supply. Extreme droughts that lead to low soil moisture could have an impact on the 2022 crop of arabica coffee. As demand grows and supply diminishes, market prices continue to surge. Most Wall Street analysts remain bullish on the price forecasts for arabica coffee in the short term and long term. 
Gold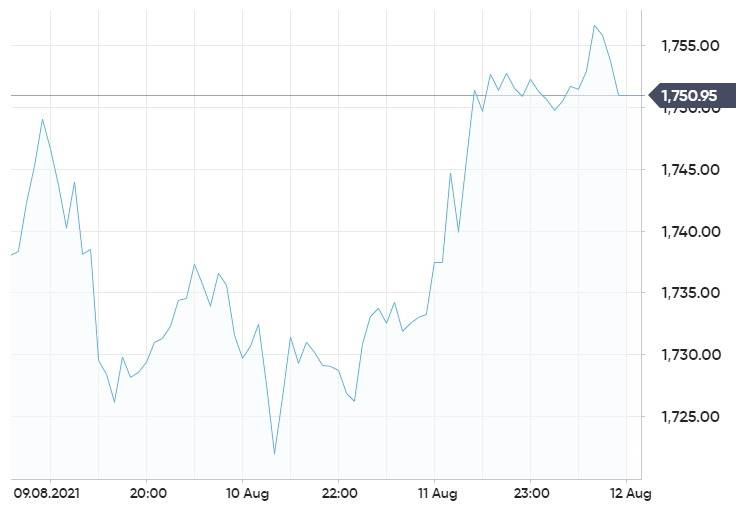 Gold's market cap is currently resting at $11.034 trillion. On June 2nd the price of the precious metal gold reached historic highs of $1,908.00, as the market jumped back to life after a slight relapse saw prices slip under $1,700 in the first fiscal quarter of 2021. The spot price of gold has been under constant tension since reaching record-breaking highs of $2,030.22 in the past year.
Crude Oil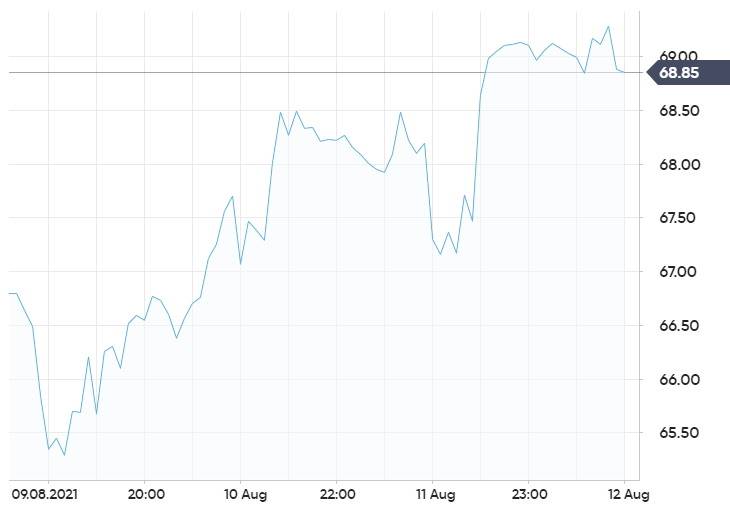 Brent crude oil has surpassed $70 per barrel for the first time in two years. The gradual lifting of lockdowns gave crude oil prices a much-needed boost as tourism and hospitality sectors came out of hibernation. Global travel is forecast to drive the demand for fuel even further by the end of the year. Between September and the end of the year, the OPEC+ group of oil-producing nations expects a significant decrease in crude oil inventories. When it comes to the crude oil price forecast, most market analysts expect Brent to level off at $70 a barrel by the second half of 2021. 
Wheat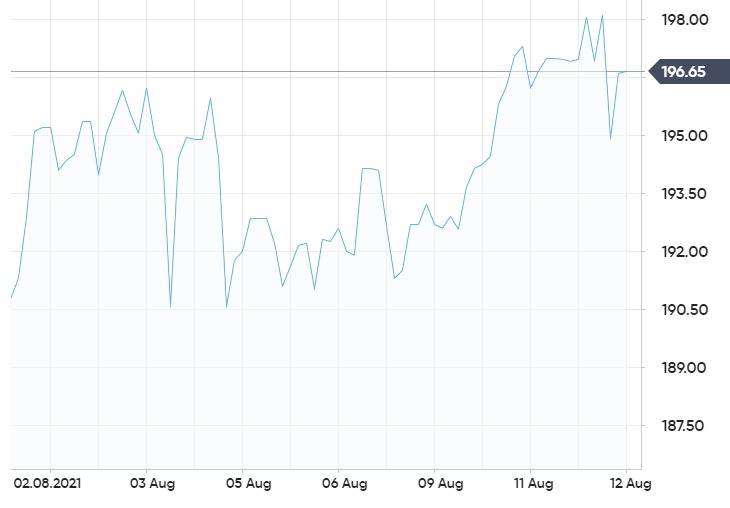 Grain market prices have jumped in the last few months following a correction in the second quarter of 2021. The harsh weather conditions in Brazil and the US have a direct impact on supplies. Rising corn prices are leading agricultural workers, especially Chinese farmers, to purchase wheat to feed livestock, which is driving the price of wheat higher. However, the Federal Reserve (FED) has warned that the rocketing prices within the commodities markets are a by-product of pandemic-related supply and demand imbalances. 
How to invest in commodities 
Now that we've covered the top 5 commodities to invest in August 2021, let's look at the best trading platform for commodities. After reviewing heaps of top-rated brokers, we found that Skilling is one of the best online brokers to invest in commodities in 2021. 
With access to heaps of forex pairs, ETFs, mutual funds, and CFDs, you can invest in commodities such as natural gas and stocks including Amazon with low fees. Arguably its best selling point is that Skilling offers commission-free trading. This means that with a $100 minimum deposit you can trade spot metal CFDs and only have to pay the market spreads. 
Besides the user-friendly interface and seamless onboarding process, Skilling supports three different trading platforms to suit your trading strategy and goals. These include Skilling Trader, Skilling cTrader, and MetaTrader 4. Skilling is also fully regulated by the Financial Services Authority and CySEC. 
So, if you want to invest in the top 5 commodities in August 2021 simply follow the link below and open a trading account with Skilling today!
Skilling – Best CFD Broker with Commission-free trading and Competitive Spreads

63% of retail investor accounts lose money when trading CFDs with this provider. 
Credit: Source link